Outdoor Exploration Playground for Children
Views:6 Author:Site Editor Publish Time: 2020-07-29 Origin:Site
Outdoor physical fitness training is a fun and adventurous activity suitable for children, which will have a certain impact on the growth of children. Physical fitness training is a typical outdoor experiential training, which can strengthen the experiential learning of children participating in practical operations, and help them achieve a comprehensive development combining work and rest.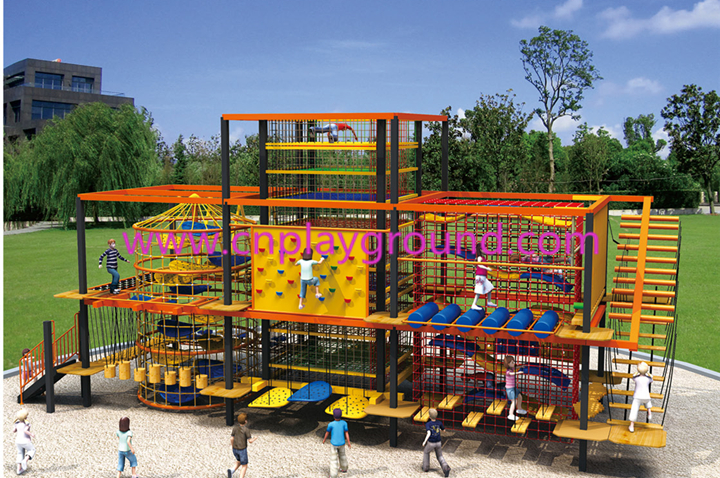 The outdoor exploring equipment is bright in color, realistic in appearance, cute and interesting, and is deeply loved by children. This is a comprehensive amusement facility that is safe, exciting and full of fun. It is safe and funny, which can not only cultivate the thinking ability of children and the spirit of overcoming difficulties, but also play a role in physical exercise and fully satisfy the vitality of children. It fully meets children's characteristics with vitality and love.
The outdoor expansion equipment absorbs advanced foreign experience, and at the same time pays attention to adapt to the psychological characteristics and acceptance style of the Chinese, carefully set up a series of novel and stimulating scenarios, allowing young people to actively experience and solve problems. In the process of participation and experience, they psychology will be challenged, the thinking is inspired, and in a specific environment to think and discover a new understanding and positioning of oneself and the people around.
In a word, this form of outdoor physical fitness training for young people is both safe and interesting, and is easy to be accepted by young people. At the same time, let them apply the gains from the activities to their learning.